Lenovo Legion Y530 Core i7 8th Gen
Just because you are always on the go doesn't mean that you have to stop gaming. A beast of a gaming laptop.
the Lenovo Legion Y530 features an Intel Core i7-8750H 8th Gen processor, 8 GB of DDR4 RAM and NVIDIA GeForce GTX 1050 (4GB GDDR5) graphics that make it a true-blue gaming rig, which you can carry with you at all times.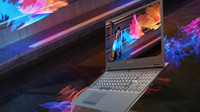 Stylish on the Inside, Savage on the Inside
This laptop from Lenovo is about 24-millimetre thin and it weighs about 2.3 kilograms, which make it a highly-portable ultra-thin gaming machine.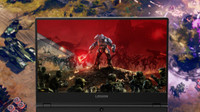 Smooth Gameplay
It delivers silky smooth frame rates (up to 60 FPS), rich texturing and detailed shadowing, which ensure that you experience seamless gameplay.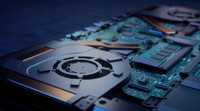 Cool and Noise-free
It features Dual-channel Thermal System that cools the CPU and the GPU individually to make for cooler system temperatures.
Four thermal vents, on the other hand, improve airflow and 66 individual fan blades per channel reduce system noise.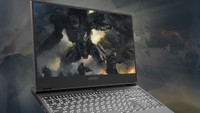 Essential Graphics for Every Gamer
NVIDIA GeForce GTX 1050 (4GB GDDR5) boosts this laptop's performance making it a true gaming rig.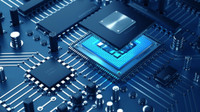 Designed for What's Next
Experience high-end gaming with barely any lag as this laptop packs an Intel Core i7-8750H 8th Gen processor that delivers a power-packed performance every time.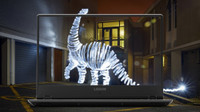 Razor-thin Bezels
The bezels of the Legion Y530's 39.62-centimetre (15.6 inch) Full High Definition display are ultra thin.
And, since it has a frequency of 144 Hz and 300 nits of brightness, immersive gameplay is something that you get to enjoy on its screen.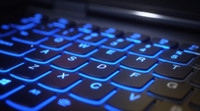 Precision Keys for Precision Commands
It features a full-sized, white backlit and high-response keyboard.
that helps you play your favourite games or to do your work even in the dark.
Its keys are spaced at a distance of about 1.7 mm from each other to make for an ergonomic gaming experience.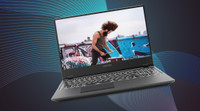 Get More from Your Entertainment
Dolby Audio dynamically adjusts the audio of the content that you are watching.listening to make for a virtual surround sound experience.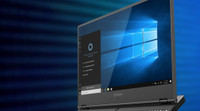 Windows 10 Keeps Getting Better
It comes preloaded with the latest version of Windows 10. You can also use your personal digital assistant, Cortana, to answer your questions.
open your favourite applications, and to read the appointments that you have lined up in your calendar, among other things.